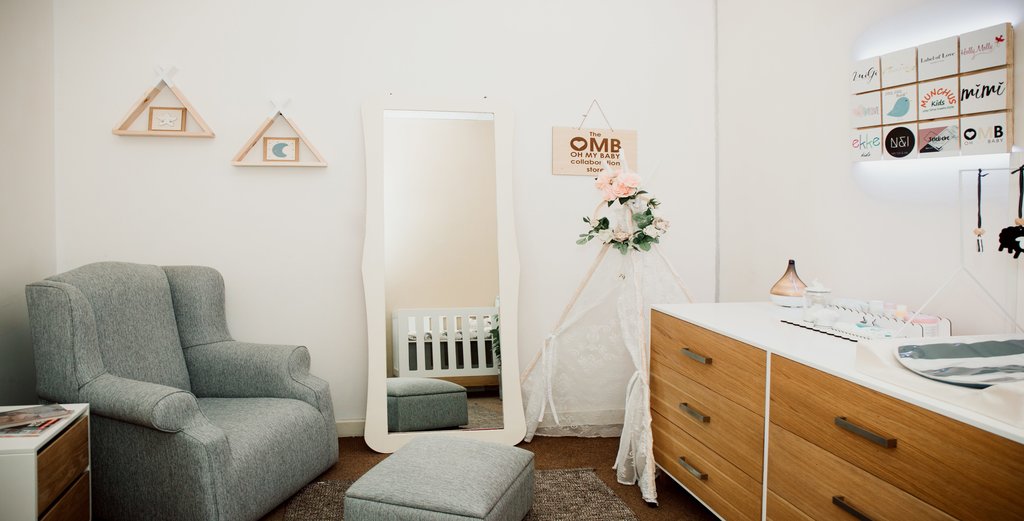 A room especially for all shopping Mommies:

In Menlyn Mall?
Want to breastfeed or change your baby?

We have a special space just for you; feeding and change facilities, please come into store and feel free to use at any time! No obligation to buy!

This is your room and space to escape from all the shopping and a busy mall.
Feed baby in comfort and change nappy in a nice, clean and comfortable room with wipes and nappy bags supplied, all free... a quiet space so you and baby can relax and recharge.

Please come and visit us at Oh my Baby - on the ground floor (parking level 3, entrance 2)

A space made with love and care for you from Oh My Baby.